Connect to Customers
Connect users, vendors, and institutions within the
WeChat app. This connected lifestyle presents new
opportunities and benefits for customers.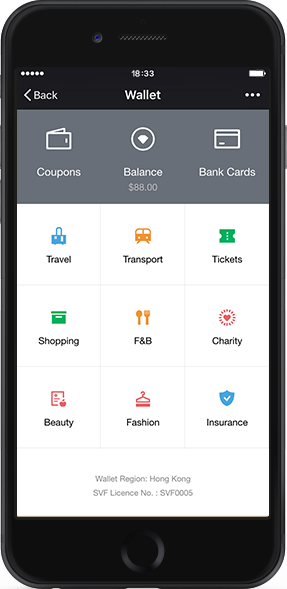 Offer Diversified Services
Instead of using a physical card to make purchases, you can
pay with your smartphone at any time, anywhere. It's more
secure, mobile, and convenient.
Unlimited Business Potential
Vendors post their product information to their Official
Account so that users can buy their products within the
app quickly. Enabling your customers to pay by phone is
simpler than ever.